Primary Types of Wheelchair / Scooter Lifts
These products are only for transportation of a mobility device and are not designed to lift a person. Determination of appropriate application requires make & model of both the Automobile and the Mobility device (usually printed on the scooter) & is limited by weight carrying capacity as listed in automobile Owner's manual.
Platform Lift: Engineered for easy operation, an Interior Platform Lift is one of the most popular options for stowing a wheelchair or scooter inside a vehicle. Simply drive your mobility device onto platform, press a button, and your equipment is safely & securely tucked away inside your minivan, full-size van, or SUV (limited applications) NOTE: 3rd-row seats become unusable.

Crane-Style Lift: Available for a wide variety of vehicles, A Crane/hoist lift is an effective solution for lifting and transporting Mobility equipment. Standing at the rear of your vehicle, connect the supplied docking device on the hoist strap to the wheelchair or scooter. Push a button to lift & store your mobility device (up to 400lb) into your Pickup truck, SUV or van

Outside and Hitch-Mount Lifts: Keep all of your vehicle's interior space for seating and cargo by transporting your scooter or powerchair with an exterior lift. Durable, safe and reliable NOTE: Tongue-weight carrying capacity as listed in the vehicle owner's manual must not be exceeded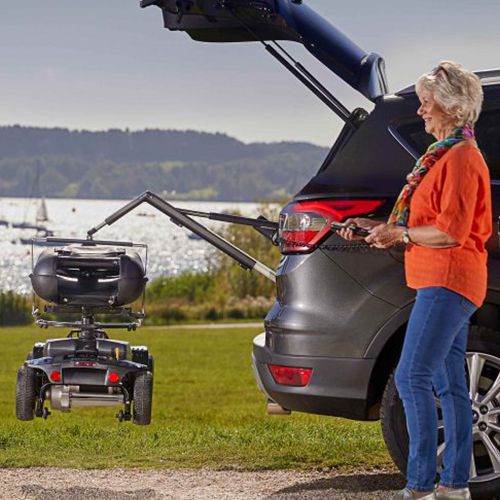 Smart Lifter by Mobility Innovations
Smart Lifter by Mobility Innovations The Smart Lifter LC Range is our most popular scooter and wheelchair carrier! Because of its compact design, it makes an ideal solution for lifting smaller or medium sized scooters and wheelchairs weight up to 220Ibs. The LC scooter and wheelchair carrier c...
Learn More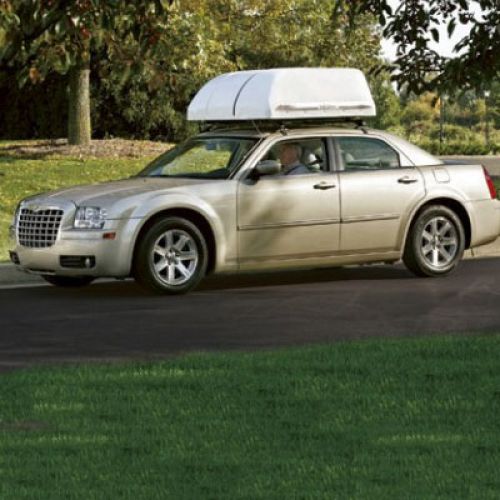 Chair Toppers
Transport Your Wheelchair On Your Car's Roof Developed to assist wheelchair users who are able to transfer, this exterior wheelchair lift automatically folds and stores a conventional folding wheelchair inside a stylish, weather-resistant car-top compartment. The need to store your wheelc...
Learn More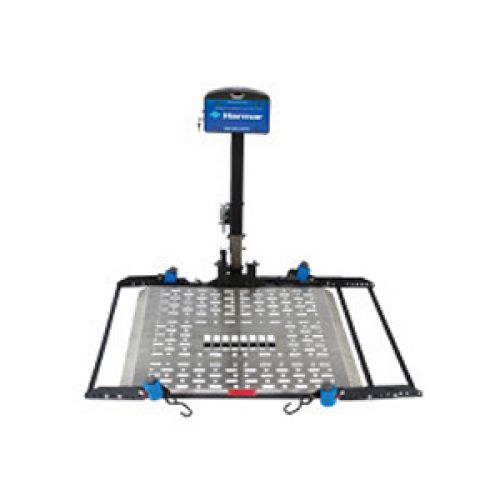 Harmar Scooter Lifts
Harmar has the largest variety of wheelchair, scooter and power chair lifts and offers innovative solutions to enhance home accessibility for the mobility challenged. Harmar provides people a way to gain more freedom to go where they want, when they want.
Learn More
Speedy Lift by Adapt Solutions
Simply back an empty wheelchair up to the SPEEDY-LIFT and push the button. The SPEEDY-LIFT picks up the chair and secures it in place. The compact design takes up very little space. In most cases, only one seat is removed from the inside of the vehicle. Keep the use of up to 6 seats in a miniva...
Learn More