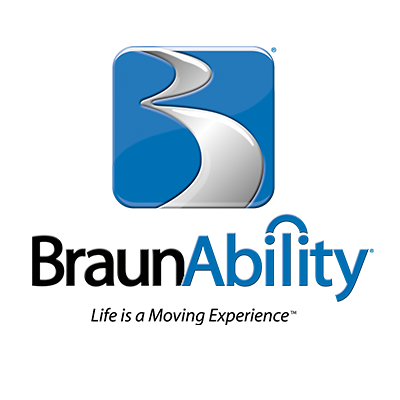 BraunAbility® Manual Rear-Entry
The BraunAbility® CompanionVan® manual rear-entry offers budget friendly accessibility with flexibility. Have the option of parking in a conventional parking space, if needed, without being parked in. With the BraunAbility® CompanionVan® manual rear entry you will have a 34" ramp allowing access to even the widest wheelchair. Lowering the floor in the rear allows for up to 54.5" usable headroom through the rear. The CompanionVan® rear entry has multiple seating options, allowing other passengers to come along.
BraunAbility® Rear-Entry Quiet Drive®
Equipping the BraunAbility® CompanionVan® manual rear-entry with the exclusive Quiet Drive® technology makes for the quietest manual rear entry conversion available today. This advanced technology utilizes acoustic techniques to locate noise coming into the cabin and blocks it out. Talk to friends and family with ease while driving down the road at highway speeds.
BraunAbility® CompanionVan® Rear-Entry Manual Door and Ramp
With a manual lift gate and manual ramp, the BraunAbility® CompanionVan® rear-entry is ideal for wheelchair users who typically travel with friends or family. Eliminate servicing expensive electronics and spend more time on the go!
BraunAbility® Manual Rear-Entry Lowered Floor
The BraunAbility® CompanionVan® manual rear-entry conversion features a lowered floor down the center of the van from the rear of the van to just behind the front passenger seats. Drive straight in and out without having to turn and face forward, allowing room for two wheelchairs.
BraunAbility® Flip and Fold Seats
Having two standard flip and fold seats in the second row means you can bring family and friends with you. Simply flip and fold the seats in seconds, making room for two wheelchair users.
Manual Rear-Entry Tie Downs
All BraunAbility® wheelchair vans come standard with tie down tracking in the floor to secure wheelchairs. Manual belts come with the van, but can be upgraded to the retractable tie downs for a quicker securement.